Indian Dance Classes In Jersey City
Saanwee Performing Arts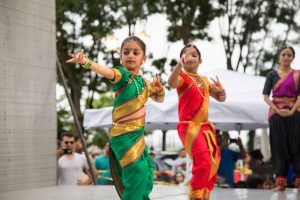 Saanwee is a place for quality learning in the field of Traditional Indian, Latin and Ballroom Dancing for both children and adults. Based in Jersey City, we provide customized private and group lessons in Bharatanatyam, Bollywood, Salsa, Bachata, Tango, Swing, Waltz and more. We also specialize in Wedding Dance Lessons and training for performances.
We are known to teach with love, patience and motivation, bringing a new perspective and an immersive experience for all ages.
Priti Gupta-Udeshi (Artistic Director & Founder)
Locations in Jersey City (optional to mention)
2. Performing Arts Workshop
——————————————————————————————————————————————————–
Shehnaaz Dance Academy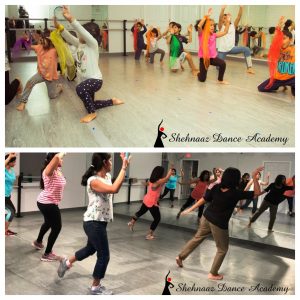 Founded in 2012, Shehnaaz Dance Academy has become a staple for Kids' Bollywood Dance Classes and Adult BollyHIIT Workout Classes in downtown Jersey City and surrounding areas. We offer private/semi-private dance classes,  event choreography, and after school enrichment classes at various Jersey City schools. Our students have showcased their achievements at local area events and at our company's dance recitals. Our BollyHIIT workout series combines our love of Bollywood beats with an energetic, calorie burning workout and is suitable for all levels. Learn more about us: www.ShehnaazDanceAcademy.com
 ————————————————————————————————————————————————-
Jersey City Class Information:
Beginner Kathak & Bollywood Dance (7 – 10 yrs)
Curriculum: Foundations of Kathak technique & Bollywood choreography
Location: TBD near Grove Street Path Station
Time: 1 hour 

Sunday

 (

2 pm- 3 pm

)
Rate: $20-$25/class 
About

Niki Agrawal

: 
Niki Agrawal is a Kathak dancer, with over 15 years of training in the Lucknow style, under her Guru, Prashant Shah. In addition to her dedication to classical Indian dance, Niki has studied Bollywood, Bhangra, Ballet and Modern dance, and she enjoys blending these styles to create unique semi-classical dance choreographies. Niki has also pursued her love for singing, with 6 years of vocal training and study of music theory. Music truly is her greatest passion.
Currently, Niki teaches Bollywood dance classes with NYC-based Ajna Dance Company. She is also a dancer in the Prashant Shah and Dancers company, premiering in NYC in Spring 2018.