JC Dance Stars Judges :JC Dance Stars 2019:Indian Dance Competition in Jersey City
After the enormous success and participation in Jersey city dance stars 2018- we are bringing the bigger and better JC Dance Star 2019… The judges in the competition play a very big and important role and this year we are inviting few of the most esteemed judges from the area. Here is the chance to learn about them…. Can not wait to see you all soon…..
Ayesha Khanna is a multi passionate entrepreneur , fashion designer and choreographer based in NYC. She is well known as the Founder of Bollywood Funk NYC Dance school as well as her fashion line Naurah USA.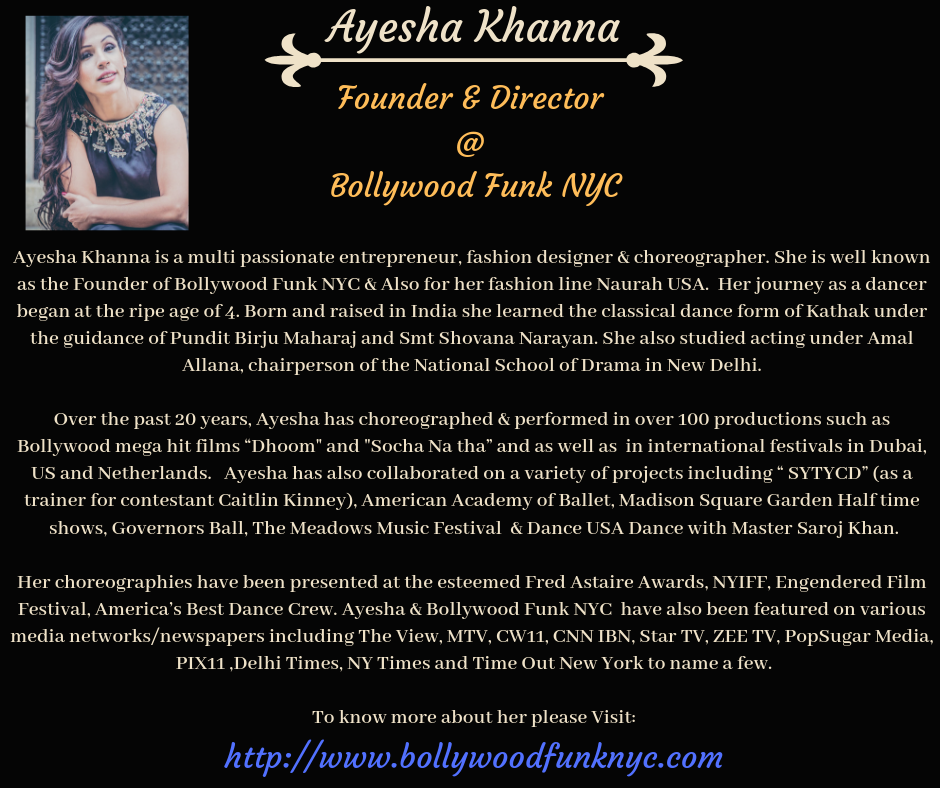 Meena Basu Nag from Nritya Creations Academy of Dance and Nritya Creations Performing Company
Meena Basu Nag is the founder and President
Nritya Creations Academy
of Dance and Nritya Creations Performing Company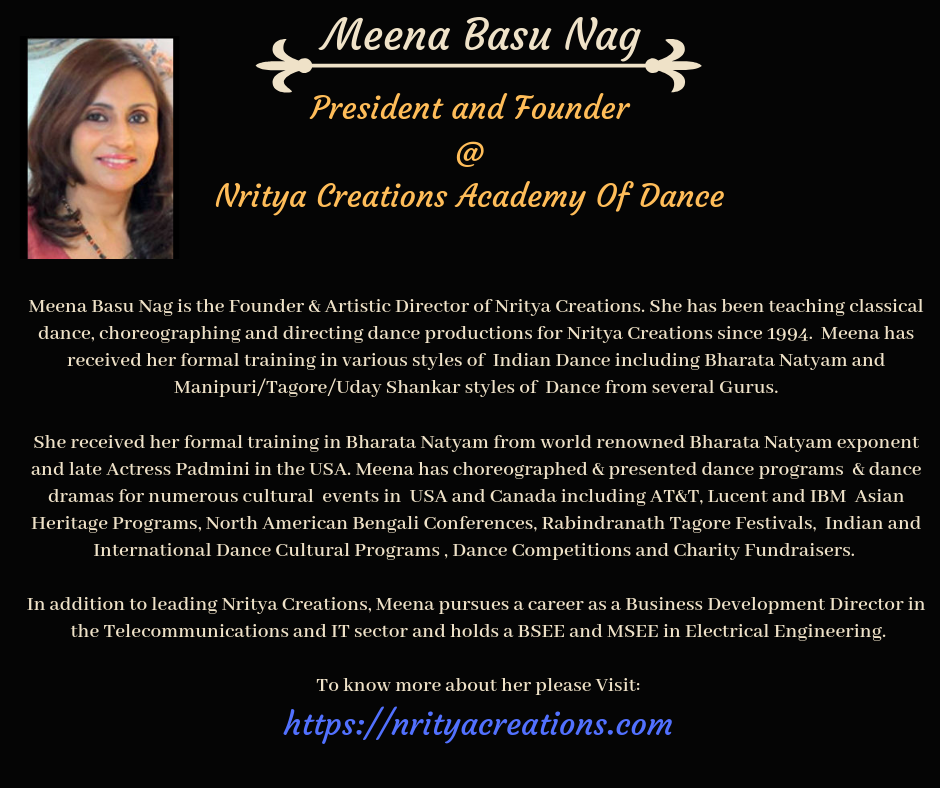 Shimkiri was an inspired dancer at the age of 3. In her childhood, she took ballet, tap and gymnastics and fell in love with ballroom dancing.